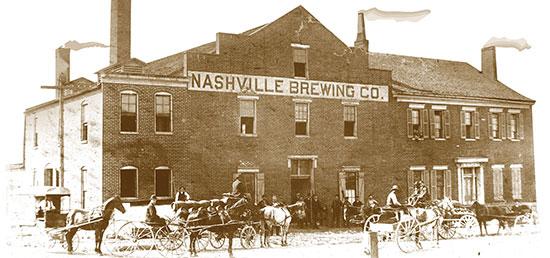 Nashville Original Lager Beer
Nashville Original Lager is a traditional Bavarian Helles; brewed in time-honored fashion dating back to the late 1800s. Helles in German mean "bright" and this beer truly lives up to its name. This bright golden lager is brewed with Weyermann Pilsner malt and Hallertauer Mittelfrüh hops. These imported German grains and hops give Nashville Lager a delicate malty mouthfeel balanced with a spicy hop character.
Nashville Light Lager Beer
We started with our award winning Nashville Lager recipe and let our creative juices flow. Our goal was to create a reduced calorie lager that was more than just fizzy soda water. We kept the imported German Hallertau Mittelfrüh hops, which add spicy-herbal aromas and smooth bitterness that are critical for Bavarian-style lagers. We also kept a portion of imported German Pilsner malt that is so important for a malty mouthfeel. We substituted other malts and grains in order to create a lighter, low-calorie beer. All told, we believe that Nashville Light is a truly wonderful tasting light beer and superior to any other light beer available today. Cheers!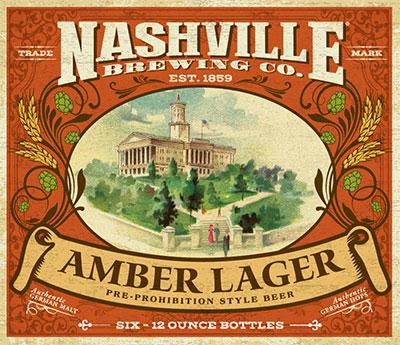 Nashville Amber Lager Beer
Nashville Amber is a historic pre-prohibition style amber lager. Originating from Vienna in the mid 1800's, amber lagers were derived when new kilning methods created malts that were light in color, contributing to a rich amber color. European immigrants brewed amber lagers in America which were slightly lighter and less malty than their European cousins. Although extremely popular prior to prohibition, amber lagers all but disappeared afterwards. We are proud to resurrect this wonderful pre-prohibition style Amber Lager.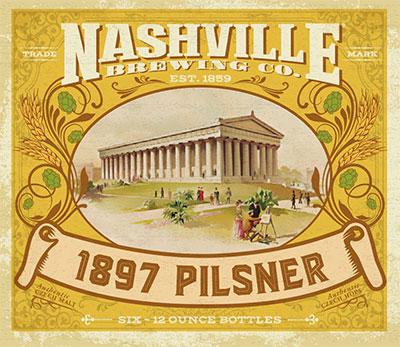 Nashville 1897 Pilsner Beer
Pilsner beer originated in the town of Plzen (Pilsen) in 1842.  By the end of the 19th century, the popularity of Czech pilsner beer spread throughout Europe and to the U.S.  In 1897, pilsner was the beer of choice at the TN Centennial Exposition, celebrating our state's 100th anniversary. Nashville 1897 Pilsner is a traditional Czech pilsner brewed in the traditional Bohemian fashion using pilsner malt and Saaz hops.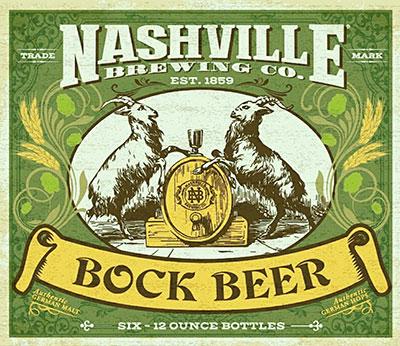 Nashville Bock Beer
In 14th Century Germany, the northern town of Einbeck was notorious for brewing a strong, malty beer. Bavarian monks borrowed this stronger style to enjoy as a supplement during times of fasting. The beer became known as "bock", which means "goat" in German. Goats are often portrayed on the label and they symbolize the strong, hearty character of this beer.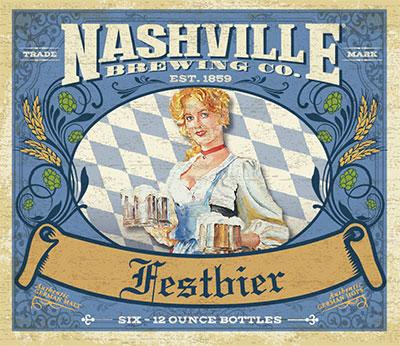 Nashville Festbier
Our award winning Festbier is now available in bottles and draft around Middle Tennessee. While this beer is always available during the Oktoberfest season, the style is actually brewed in March and enjoyed all summer. This style is called Märzen, which means "March" in German. Historically, breweries in Bavaria (and throughout Europe) were forbidden to brew in the summer due to fire hazards and a higher probability of infected beer due to bacterial growth during the warmer weather. Therefore, the end of the brewing season was always in March. Traditionally, these malty, amber brews were "lagered" (stored or aged) during the summer months. However, the Märzen bier was drawn from the lagering cellars throughout the summer for thirsty patrons to drink until the brewing season started back up again in the autumn. This style became popular at Oktoberfest, as the breweries would want to empty their lagering cellars in order to make room for the new autumn beers. So pick up a Nashville Festbier and enjoy this summer. Prost!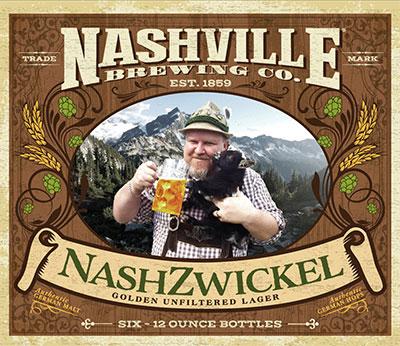 Nashville NashZwickel Beer
Zwickelbier got its name from the zwickelhahn; which is an apparatus used for drawing unfiltered beer out of a fermenter. We took a batch of our award winning Nashville Lager Helles style beer and kegged it, unfiltered, straight out of the fermentation tank. We dubbed this beer NashZwickel. It is cloudy, smooth and refreshing. There are only a few kegs of this special beer, so supplies are limited. Grab one before it is gone or your Zwickel well be in a pickel.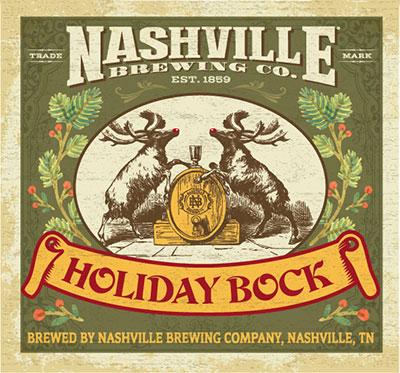 Nashville Holiday Bock Beer
A spiced version of our traditional Bock, seasoned with holiday spices, reminiscent of the outdoor Christmas markets in Bavaria.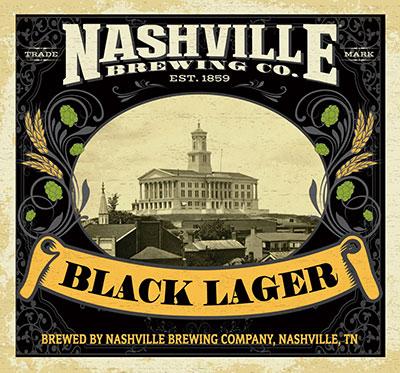 Nashville Black Lager Beer
In Germany, black beers (Schwarzbier), are widely considered the oldest continuously brewed beer style in the world. Historians have dated black beers back to Bavaria for nearly 1,000 years. Nashville Black Lager is brewed with imported Munich malt and balanced with imported Hallertauer Mittelfrüh hops. The roasted malts give this beer a toasty mouthfeel; excellent for the winter months.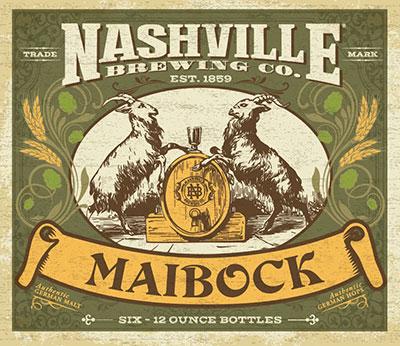 Nashville Maibock Beer
Nashville Maibock is refreshing beer traditionally served in the springtime (Mai is German for the month of May). Often referred to as a heller (pale) bock, this style is generally brewed with additional malts creating a slightly elevated alcohol content, offset by a significant hop presence.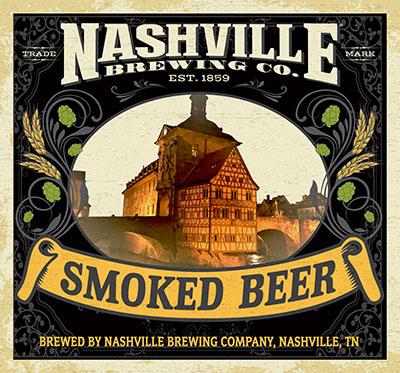 Nashville Smoked Beer
Germans have been brewing Rauchbier (smoked beer) for centuries. Bamberg, in Northern Bavarian, is widely considered the mecca of smoked beers, where they are still brewed today. The malt is tried over an open flame, giving the beer a strong, smoky flavor. Our Nashville Smoked Beer is brewed with malt we smoked in-house with beachwood, just as they do in Bamberg.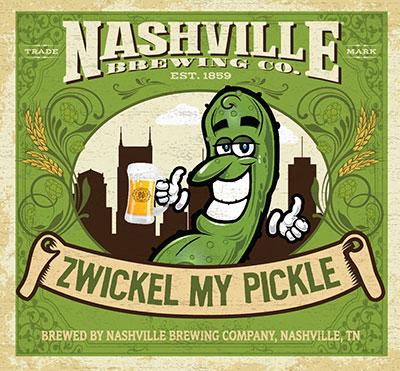 Nashville Zwickel My Pickle
Zwickel My Pickle is a limited release pickle flavored zwickel beer made to celebrate National Pickle Day!
NashZwickel is a traditional non-filtered helles lager. These beers are often referred to as zwickelbier, named after a zwickelhahn, the apparatus used for drawing beer out of a fermenter.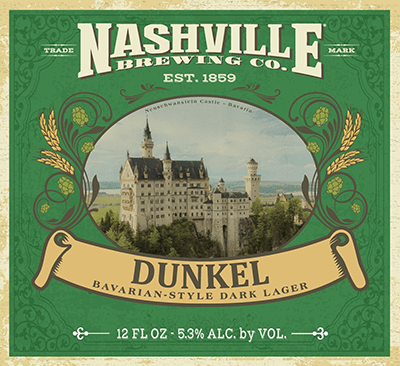 Nashville Dunkel Beer
Nashville Dunkel is a dark lager that has been traditionally brewed in Munich and throughout Bavaria. We brewed our Dunkel in the time-honored fashion as the founders of Nashville Brewing Company did over 160 years ago, as well as their forefathers before them in the Old Country.
Nashville Brewing Company in the News
See what Alabama Boss has to say about our Nashville Lager, Amber Lager & Hard Cider.
In 2011, the Mertie family spearheaded the Nashville Historical Commission to erect a marker where the Nashville Brewery, a historic brewing location, existed for nearly 100 years. The marker is located on 6th Avenue South and was dedicated in 2017. See more on the Nashville Brewing Company history.